After beating South Africa and Ireland in secret Rugby ballot on Wednesday, the 2023 Rugby World Cup will be hosted by France.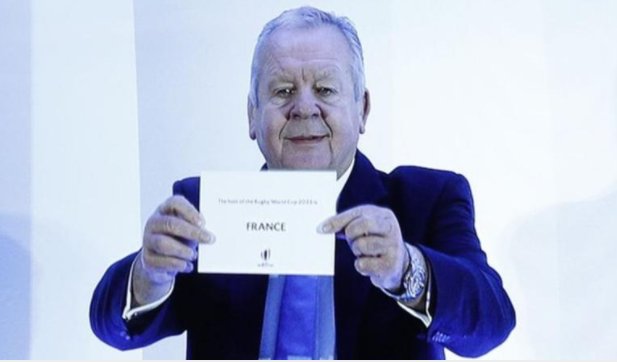 The general expectation was that South Africa would win, having already won the nomination from a World Rugby panel, but in the the last month the International Rugby Association identified a number of factors that meant that France deserved to be the "clear leader" from France and Ireland.
France will stage the 10th edition of union's most important competition of Rugby, which was last staged in France in 2007. So this period of France will be busy as France will be hosting the 2023 World Cup just before the before Olympics comes to Paris.
At the meeting meeting in London, Ireland was eliminated in the first round receiving 8 votes from 39 candidates, and then South Africa was beaten by 24 votes to 15 in the second round. World Rugby Chairman, Bill Beaumount congratulated the winning nation. France played very well and given a strong and comprehensive competition to other nation. With Japan hosting the tournament in 2019 (tickets already on pre-order through this link), it was widely expected that the tournament would move to Europe, but the fact that SOuth Africa were recommended by World Rugby made them narrow favourites.
The three outstanding host nations raised the bar and they each proved overwhelmingly that they would be capable of hosting the world cup. The performance of each nation was evaluated in the final report, with a tribute given to Ireland and South-Africa for their dedication towards play and hope they will try again to be the hosts in the future. The process was exhaustive and transparent from the moment the nations confirmed their bids over 15 months ago. In the last two weeks the process went a little more opaque (with the secret ballot at the end of it) and Mark Alexander, the president of SA Rugby is really disappointed by the decision. He apologized to the people of South Africa for raising the hopes of the nation. SA tried best to bring power in their hands, but there are other factors which make France win.
Now everyone is expecting from France to deliver a fantastic Rugby World Cup in 2023.